Veterans: Nothing to Lose
Publisher · Loose Id
Release Date · October 2007 (print: May 2008)
eBook ISBN · 978-1-59632-308-7
Print ISBN-10 · 1596326751
Print ISBN-13 · 978-1596326750
Genre · Contemporary
Length · Novella


Every weekend, former army man, Richard Rollins watches his new neighbors throw their decadent sex parties without feeling anything. All he does is watch, just as the neighbors do. The past has numbed his emotions, save one. Guilt. Until one night, Niki waves to him.

Niki and Bryan are intrigued by the man, who watches them, more than the people screwing in front of them. Their parties have become boring. So, they decide to find out just who this man is. Their way. With vibrators and remotes and lube. And each step takes them closer to knowing Richard and wanting to know more.

Suddenly under the aroused attention of his neighbors, Rich thinks it's a game, but plays along. Putting the control of their sexual exploits in his hand tempts Rich more than anything else has in a long time.

But when self-reproach seeps back into Rich about his past from when he served in Afghanistan and Iraq, Niki and Bryan will have convince him he has nothing to lose and everything to gain by falling in love.




Publisher's Note: This book contains explicit sexual content, graphic language, and situations that some readers may find objectionable: Male/male sexual situations, m/f/m ménage.




The print version also contains Veterans: For Love of the Corps by Bobby Michaels.




At Publisher
B&N Nook



Shop Local
Amazon.com
Barnes & Noble
Books-A-Million
Powell's
The Book Depository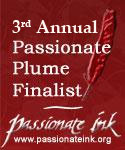 5 Stars! "Nothing to Lose by Mechele Armstrong is a brilliantly written story of love, loss, and the power of forgiveness. Mechele Armstrong is a gifted storyteller who captures the reader's attention from the first paragraph and continues all the way through. This is a fast read but it flows easily from one scene to the next without any awkward moments... This is a heartwarming story that combines steamy sex, an in depth storyline, with a true happily ever after ending."
—Stefani Clayton, Just Erotic Romance Reviews
Joyfully Recommended! "Nothing to Lose is a fantastic story. I started this story and avoided interruptions until I finished it. Niki and Bryan had a void in their life and they knew Richard was the one to fill it. Richard carried around so much hurt inside stemming from his life overseas fighting the war, the killing and saving of lives and also from his person life. He blamed himself for things he had no control over and he locked himself up emotionally to deal and struggle with his feelings on his own. Even though Niki and Bryan knew Richard needed to be with them Richard required some convincing. The interactions between these three were passionate and caring, it never felt like 'just sex'. This is such a great story of loving, caring and understanding. I Joyfully Recommend Nothing to Lose."
—Ley, Joyfully Reviewed
4 Stars! "Mechele Armstrong has a gift when it comes to building strong complex characters. There is never a dull moment in her stories and this one is no exception. The story is beautifully told and a definite must have."
—Kimberley Spinney, Sensual Ecataromance
5 Blue Ribbons! "Mechele Armstrong finals out the VETERANS series with her contribution - NOTHING TO LOSE. Richard is a strong man who is living with some heavy guilt over events that happened during the time he served in the military. Niki and Bryan can understand his guilt but they're also able to help Richard view the events more realistically. This storyline has a lot of emotional appeal and of course contains plenty of hot sweaty sex that is sure to satisfy readers on every level."
—Chrissy Dionne, Romance Junkies
4 Lips! "I could tell from first page that I was going to like this book. The cat-and-mouse build up in Veterans: Nothing To Lose by Mechele Armstrong is fascinating and it makes this book impossible to put down. Readers will really feel Rich's inner turmoil and long-lasting guilt, and will revel in the release of tension that Niki and Bryan provide. They're like the much-needed balm to his overwrought soul."
—Lindy, TwoLipsReviews.com


You must be 18 or older to read the following excerpt.
If you're not, please go back or close this window now.
Copyright © 2007 Mechele Armstrong
Richard fired back his second glass of whisky, letting the hot taste savor in his mouth for a spell.
They were late.
It was Saturday night. It had never taken his neighbors' party this long to break outside of their house.
His eyes closed.
Why did he care what they did?
He shouldn't. Shit, he hadn't even met them except in passing. A mumbled hello to the woman and a grocery store encounter with the man didn't make them anything to him but strangers.
Yet, somehow, that they hadn't ambled out of the house yet had his insides tied up into a Boy Scout knot.
It made no sense. Not to a practical man.
The lights turned on outside.
His breathing hitched as he leaned forward.
They were just running late tonight. That shouldn't make him feel so good. He propped his feet up on the table as he leaned back, refusing to think too much about why peeping was such an important part of his schedule.
Holding hands, the two blonds came out of the house, illuminated by the heavy-duty lighting. A smile lit the woman's face before she dropped Bryan's hand. She walked on the upper deck to the open portion where a large lounge chair rested. Someone had moved it from its usual position.
She had barely glanced his way.
He stilled. No way in hell she could be smiling because he sat there. No, it must be the night of watching the fucking that appealed to her. They were so much the same.
The man followed behind her with a loping gait.
No one else came out of the house. The others always came out first.
Richard's mouth dried as he waited to see if others would come out of the house. He stretched more forward, watching the event unfold before him. His cock hardened as the reality sunk in.
The Gaulds were the only ones there.
What were they going to do?
For so many weeks, he'd never seen them do anything more than fondling and light kisses. They never did anything with any of their partygoers. Now something had changed.
Why?
He didn't have time to speculate as the woman turned so she faced him. The man pulled the chair around at an angle, giving Richard a side view of the chaise
She wore a fluffy white robe, which she dropped away. She turned to both sides, giving him a ripe view of her body before stretching out on the chair.
And what a body it was. The bikini hadn't even done it justice from what he'd just seen. Long, shapely legs with one ankle circled by the anklet. Heavy breasts with large nipples. They'd fit in his hands. He'd seen that before she sat down. Along with a blonde patch of hair at the center of her body. If only he could find his binoculars. His cock grew tighter at the sight of her.
Richard lifted his head, his view unobstructed by the man who stepped to the foot of the chair.
Good thing Richard's deck was raised above theirs. It gave him a complete view of the chair, though her lying down obscured things he'd like to see in more detail. All that creamy white skin. His fingers curled up on his hand to dig into his palm.
Beauty incarnate.
Richard's breath stopped momentarily in his lungs before rushing out in a traffic jam eager to exit via his mouth.
The man faced him, while standing at his wife's feet. He slowly reached down the front of his shirt, undoing buttons one by one. He shrugged it off, his shoulder rolling with the effort.
Pecs exposed.
Richard's mouth didn't know whether to salivate or dry out more. Something about the skin exposed seemed decadent. Like he was seeing something from a place he couldn't touch.
Of course you can't touch it. They are your neighbors. Go.