Settler's Mine 2: The Lovers
Publisher · Loose Id
Release Date · October 2007 (print: April 2009)
eBook ISBN · 978-1-59632-552-4
Print ISBN-10 · 1596328169
Print ISBN-13 · 978-1596328167
Genre · SF/Futuristic
Length · Novel


Amory comes to Settler's Mine, the biggest heartstone mine in the quadrant, searching for his heartstone. It's the key to his sexuality, and without it, he can't claim a woman back home as his mate.

But dreams and reality collide when the stones reveal Amory to be the destined third mate to Zelda and Bren, lovers, and owners of the mine.

Can they convince him to fulfill his destiny, despite his dreams, even as Gemini works to take Settler's Mine out from under them and destroy it?




Publisher's Note: This book contains explicit sexual content, graphic language, and situations that some readers may find objectionable: ménage, male/male sexual situations.




At Publisher
Amazon Kindle
B&N Nook


Shop Local
Amazon.com
Barnes & Noble
Books-A-Million
Powell's
The Book Depository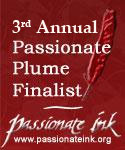 5 Nymphs! "Mechele Armstrong has written yet another wonderful installment in the series. I found myself yet again having a difficult time putting down the book. Fans and newcomers will find The Lovers to be a wonderful treat."
—Scandalous Minx, Literary Nymphs
4 Lips! "Zelda and Bren are both alphas in their own ways with steely strength that disguises their vulnerabilities. It is fascinating to watch the how control flows back and forth between all three during their moments of passion and when these three finally come together they will scorch you with their heat and leave you sweating at the end of each encounter. I found myself by turns frustrated, anxious and flushed from passion by the intrigue and love shared between Amory, Zelda and Bren. Get yourself The Lovers when you go shopping, you will find this wonderful universe and the characters irresistible!"
—Bella, Two Lips Reviews
"The Lovers portrayed strong characters of mental as well as physical strength and honor. Zelda was a woman to be reckoned with, a fierce protector of what was hers and her mates. I liked Bren's connection to Zelda, he understood her and what drives her strong need for control. Amory was like a lamb thrown to the wolves amongst these two. Having a strong will of his own, he continued to fight his feelings for the two lovers even when he knew it was a losing battle. Even though I am not a big sci-fi fan I found the adventure, betrayal and very descriptive sex was enough to hold my attention."
—Ley, Joyfully Reviewed
"Sacred vows, chains, fated love, and three very determined characters make THE LOVERS a very interesting read. Of course, the hot sex and a secret enemy who wants to destroy Settler's Mine also add their bit to the story. ;-) [...] If you haven't read the first book in the Settler's Mine series, THE RIVALS (July 2007) you can still read this book and enjoy it, but frankly, why would you want to miss the beginning of this fascinating series? Stop by and pick up your copy of THE LOVERS at Loose Id today. It's a purchase you won't regret."
—Lori Ann, RRTErotic


You must be 18 or older to read the following excerpt.
If you're not, please go back or close this window now.
Copyright © 2007 Mechele Armstrong
Amory clutched the glowing rock tightly in one hand, hardly believing he'd found his heartstone. The missing piece of his heart.
The stone would glow for ten to twenty minutes or so, as long as he remained close by. Then the light would fade, and only glow again when he came into contact with his mate's heartstone.
His mate.
He could find her now. He could...have sex now.
He could go home to Tania and claim her. She had to be his mate. He pushed down any doubts. Tania was his mate. How often had he told the Fates that?
Whooping, he leaped to his feet, scattering tools all around in a mad dash. He held the stone up like a beacon. "I found it!"
A few cheers sounded from nearby miners. Renewed clangs resonated around the cavern. Anytime someone found their heartstone, the happy news made others dig that much harder, that much faster. Celebrations were heartfelt but short from those still in search of their own stone. Each clang of the rock brought about hope that the next piece of rock chipped away would reveal your heartstone.
Not for him anymore. He had his. His fingers clutched around the cool stone tightly as though someone might take it from him. Not that they could. The heartstone would only glow for him. No one else. It was fated to be his and his mate's.
He took the looped leather cord that his mother had given him when he'd reached puberty. He'd carried it with him all this time with nothing to put on the end. Now, he could wear the necklace. Slowly, he attached his heartstone to the cord, threading the end through the small hole in the rock. Heartstones usually were found with one tiny hole to make it into a necklace. Another of the many things about them that no one understood.
He could leave and go home to Tania now. Zelda and Bren would never see him again, nor he them.
Sobering, he pulled the necklace around his neck. What did that matter? They were only the people who owned the mine where he'd found his future, not anyone important, like Tania. They wouldn't care two minutes after he was gone, as long as he paid what platinum was left on his bill. Probably wouldn't even remember him for two seconds after he left.
Sitting back down on the ground, he stared at his heartstone, at the thing he'd searched his whole life for. Smooth around the surface, the stone tingled under his touch. Cool for now, the heartstone would warm once he found his mate. Or mates…
No, Tania had no one else yet. Once they'd bonded, it was always possible they'd find their third. Mates of three were heartily desired, though not always found. Amory's family had been a coveted threesome. Only one other type of threesome was more prized by Union Alliance than what his family had been.
Mine.
The heartstone was his. He stared into its inky depths, thanking any God he could for letting him stumble upon it. Bren. He must remember to thank Bren before he left. If Bren hadn't sensed the heartstone there, Amory might not have found anything.
Would he say good-bye to the big man then?
He didn't want to say good-bye. Only wanted to leave. But he had to. He owed the other man his life now.
He tried to call to mind Tania's image, to think of her face. But all his mind could picture was Bren pumping into Zelda from behind the way he had when he'd first met them. How her body had moved with each thrust into her. How their bodies had clenched as they found their final pleasure. She'd turned to him, breasts unbound, bouncing with every word she'd spoken. They'd been dark tipped and hard.
His cock sprang up into his first erection. He shuddered from the feeling of his member growing turgid. His hand moved down his chest to clutch at his rigidness.
No.
His first erection had been over Bren and Zelda.